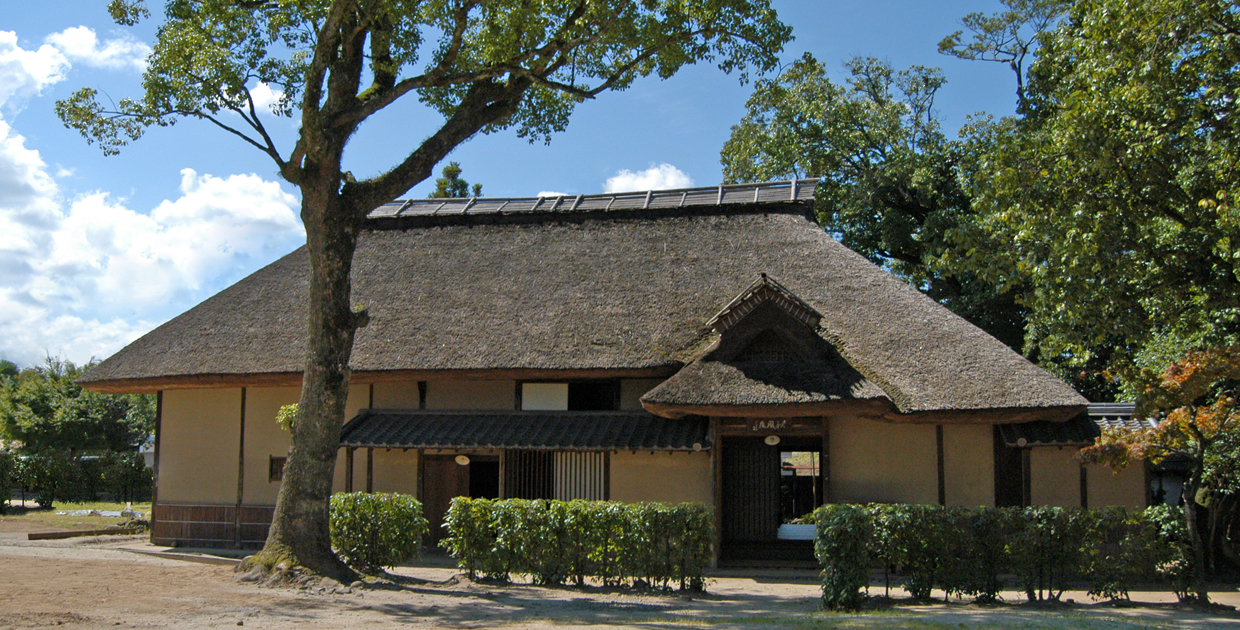 Kangien and Mameda-machi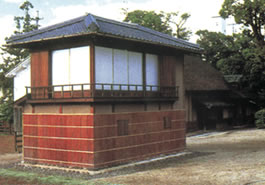 Enshiro
Enshiro is a study built in 1849. It was a favorite of Tanso during his later years.
 Kangien was a private academy established in 1817 by Hirose Tanso, a Confucian scholar and nationally renowned composer of Chinese poems, in the Tenryo-Hita area. In an era strictly governed by class and social hierarchies, the Kangien accepted students from all walks of life. Over the course of its long, eighty-plus-year history, some five thousand students from more than sixty provinces across Japan came to study at the school, which became widely known throughout the country for its entirely merit-based program that started with the admission process itself. At its height, more than 230 students were studying at Kangien, making it exceptionally large for a private academy. Those who come to Kangien not only get one of the best private educations in the country, but also get to experience the environment that the school creates and the rich culture of the surrounding town.

Illustration of Kangien (Hirose Museum Collection)
This illustration was done by the painter Nagaoka Eiton, who had studied at Kangien, in 1913. At that time, the school had lost some of its structures (including the auditorium and eastern school building), but former Kangien students later recreated the academy as it looked during the late Edo period.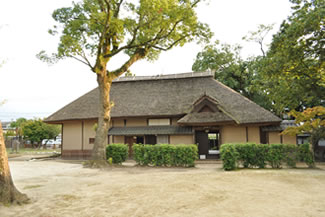 Shufuan
Shufuan was a residence built for Tanso's uncle Gekka in 1781. It is one of the signature structures at Kangien.
Mameda-machi townscape
Mameda-machi was a town that originally formed around the Hita magistrate's office. It later prospered as a merchant settlement. Tanso was born in Mameda-machi and there pursued his vision of being a scholar.

Copyright©2022 Educational Heritage and World Heritage Registration Promotion Council. All rights reserved.